Confessions of a Polluted Mindset: A Packers Brain Drain
Random thoughts swimming around in the Packers' section of my brain.
Brian Bulaga: Looks like he has officially entered the "plodding" category. That's not to say I don't appreciate his grit and what he's done as a Packer, but it's time to move on. Unfortunately, Jason Spriggs has not shown at all that he's an NFL tackle. 
Early success: Early on, we saw Jones getting the ball regularly, a jet sweep and a 3-step drop for a TD all on the same drive? So, they are capable of doing this stuff. Why does it disappear?
Alexander: One thing you can count on, if there's a pass being contested by a #Packers DB, #23 will be in your picture.
Timeouts: I get what MM is trying to accomplish with the defensive timeouts before the half, the problem is he does it too soon and on the wrong downs. You don't do it with over two minutes left and on 2nd down. You wait to see if you force a third down and then you do it.
Offensive rhythm: Several times this season a flowing Packers offense was brought to a screeching halt when Aaron Jones was replaced by Jamal Williams, just because it was his turn. This past game was as prime an example you'll find. The Packers score on two straight possessions with Jones running great, he even scores the second TD. What happens on their next series? Jamal Williams comes in, the Packers go three and out  - end of offensive rhythm for the rest of the game. To be clear, I'm not blaming Williams, I believe the Packers offense could be successful with him as the primary running back. What I'm pointing out is the unnecessary changing up of what's working well, "just because." It's a concept that has hurt the Packers multiple times this year, the usage of the running backs is just the most obvious example.
Short Yardage: As much as I love Aaron Jones, it's pretty obvious to (almost) everyone, that he is not your short yardage back when all you need is a foot or two and you plan to run a straight handoff into a short-yardage stacked box defense. THAT is when you use Jamal Williams. Or maybe be smarter and do something else, like a quarterback sneak, a highly successful tactic the Packers seem to disdain.
McCarthy: To quote a little Shakespeare, "Off with the crown, and with the crown his head."  Or if you prefer something a little less erudite, to quote former Packers coach Kevin Green, It. Is.Time. Time for the man wearing the coach's crown, Mike McCarthy to see his reign in Green Bay come to an end. But hey, he'll still have a street named after him in town (something that has always irked me, but let's move on). Much like Andy Reid, it appears Mike will need to be put in the much less comfortable position of coaching a new team to make him realize he needs to evolve along with the league in order to maintain success. This "highly successful NFL coach" will need to earn that designation again elsewhere. As tough as it might be for me, I can acquiesce and be ok with the Packers not making the playoffs if it brings McCarthy's departure. I'll never wish for them to lose, but I can accept it in this situation. While I don't expect anything to happen during the season, I expect Mike to be part of the traditional  "Black Monday purge of "unsuccessful" NFL coaches. I find it fitting that this year it comes on Dec 31. Hopefully, we can all toast and dream wistfully of a new direction and a "Happy New Year" for the Packers. 
Scheme: Think Mccarthy/Rodgers ignore the middle of the field? Well, you're right.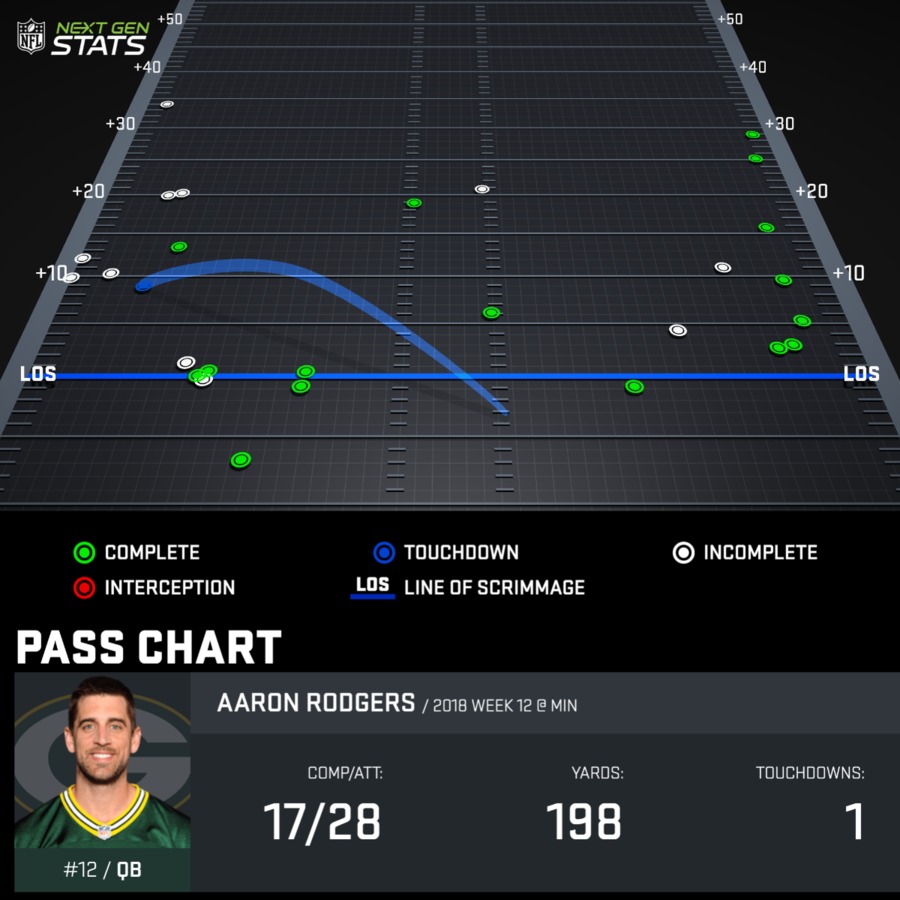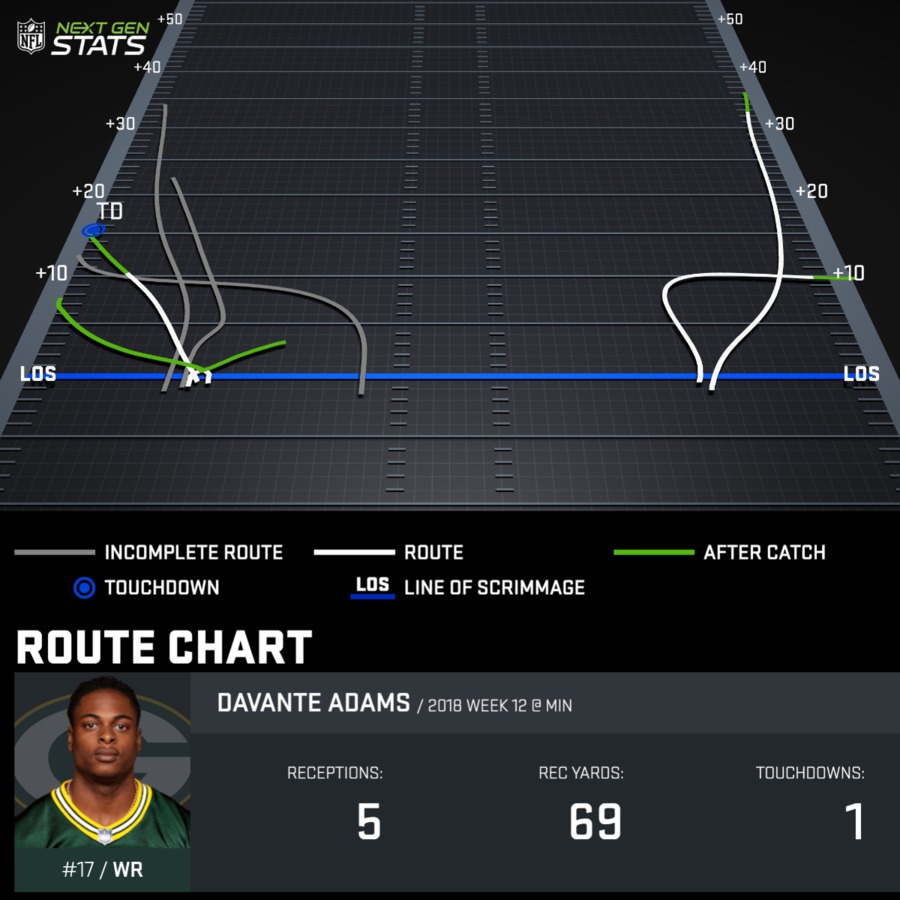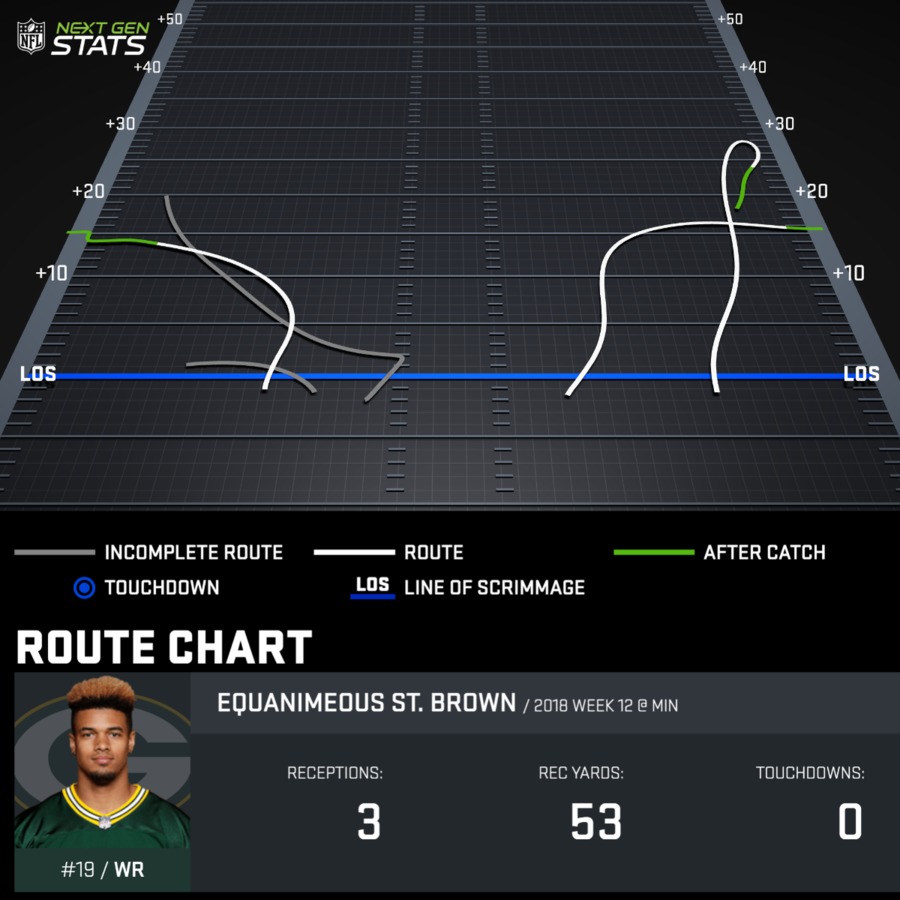 SIgh:
what's so terrible about this is that Graham is literally 8 yards away from him and directly in his line of sight and he still doesn't throw the ball. That's unfathomable. https://t.co/MsLhsiGmGF

— Jersey Al - GBP (@JerseyAlGBP) November 27, 2018
__________________________
"Jersey Al" Bracco is the Editor-In-Chief, part owner and wearer of many hats for CheeseheadTV.com and PackersTalk.com. He is also a recovering Mason Crosby truther. Follow Al on twitter at @JerseyalGBP.